Friday, November 18, 2016 @ 11:21:00 AM
Summary
A fully operational, fully staffed, turnkey warmwater fish farm in northern California is for sale for $2,296,000.00. The farm contains 18 ponds, which are supplied by on-site wells. All required permits for operation of the farm are in place. View additional details below and submit your contact information if interested.
Property Location and Size
The property is located approx. 4 miles South of Red Bluff, California and approx. 1.5 miles West of Interstate 5. The Northern California location allows for live fish market South to Los Angeles and San Diego as well as North to Portland Oregon and Seattle Washington.The site is located at
2900 Marenco Ranch Road, Red Bluff, CA 96080
and is comprised of 104 acres of prime farm land.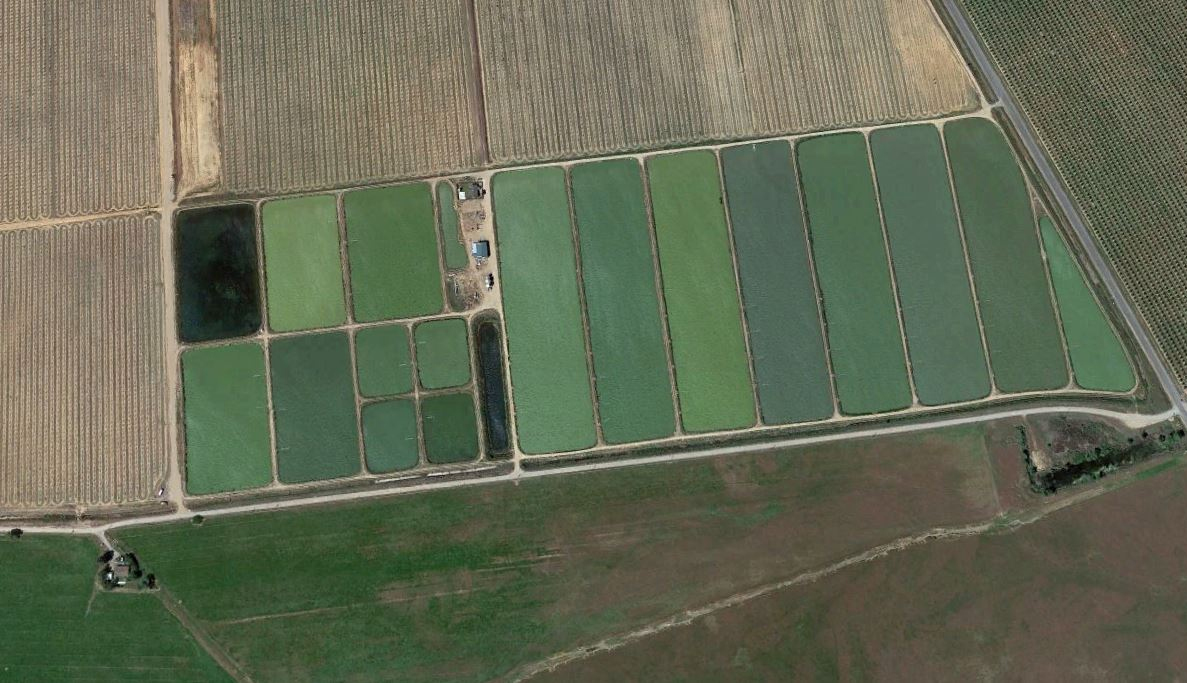 Water Resource
Currently, there is one well on site that was retested early November 2016 with a confirmed rate in excess of 2250 per minute of 68 degree F water. The well is 600 feet deep with a 16" well casing and powered by a 125 H.P pump. The water is pumped from the well into a "header" pond which is plumbed to gravity feed all other ponds on the site.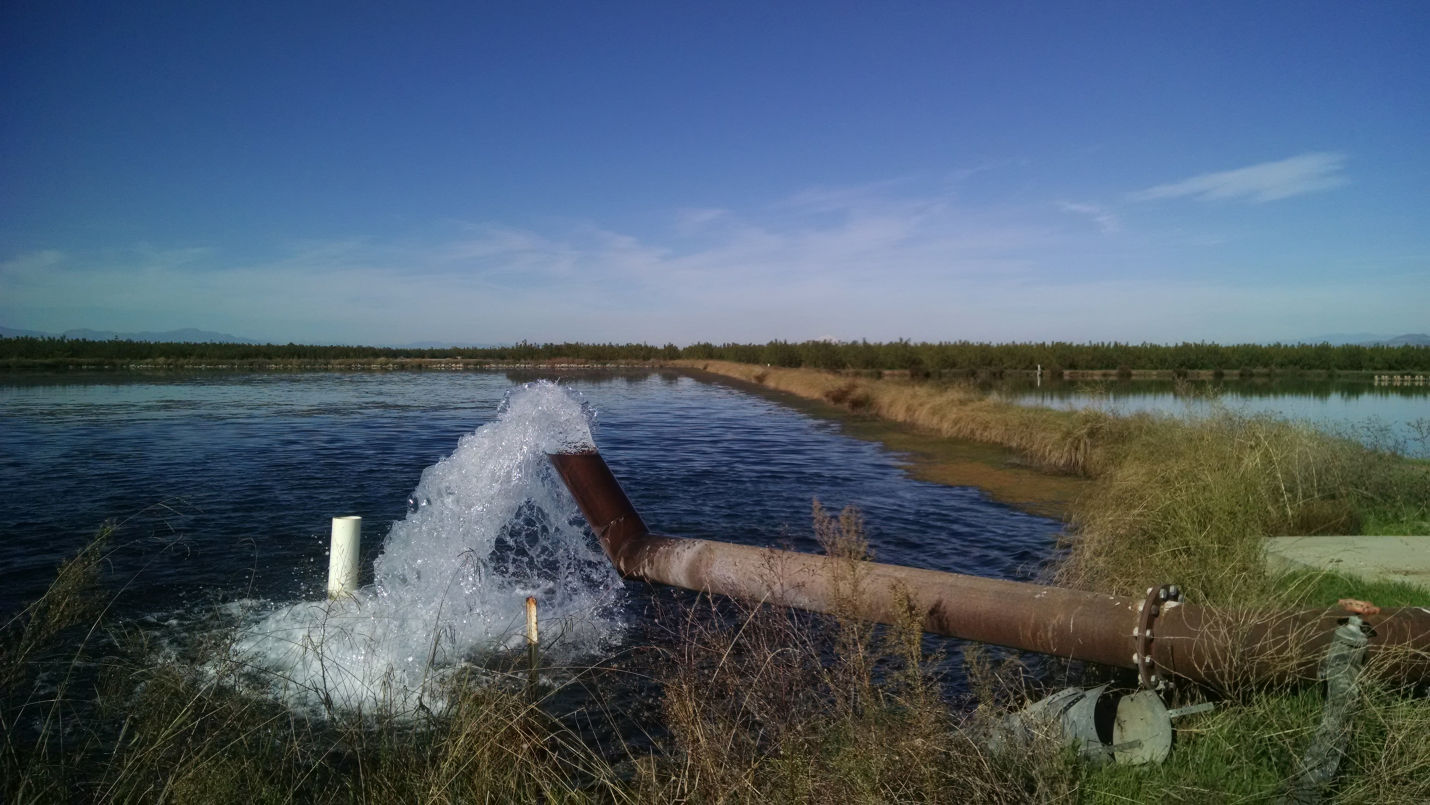 A second "domestic" well is on site providing water for the residence and can serve as a back-up source of water for the hatchery.In addition to the header pond, there are four (4) one acre ponds, four (4) 3.5 acre ponds, one (1) approx. 2 acre pond, seven (7) 7 acre ponds, and one (1) approx. 1 acre "drain" pond. All ponds are plumbed independently with gravity fed well water and all ponds have gravity drains independent of each other to allow for complete draining.There is year around access roads to all ponds.
Permits in Place
To the best of our knowledge, all permits required for operation are established and in place including, but not limited to;
Ingress/Egress access
Building permits for all structures and improvements on the property
Aquaculture Permit through Ca. Department of Fish and Wildlife
Depredation Permit through U.S. Fish and Wildlife Service
Improvements
In addition to the well described above and the earthen ponds, roads, etc., there is a Modular Residence Unit (24'x60') with a fenced yard area and back porch.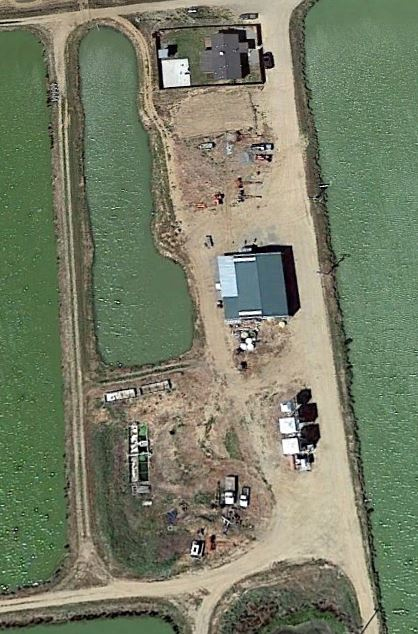 One Domestic well as referenced above along with a pump and pressure tank plumbed to the residence.One septic tank for the residence.Power, phone, etc. are in place at the residence and shop/hatchery building.One metal shop building; 40' x 60'. Half of this area is dedicated to a full shop complete with tools and equipment necessary to make repairs for the farm, and the other half of this structure is a hatchery complex dedicated to the production of fry and fingerlings for the farm. There is a small office located upstairs and overhead of the shop part of the building and a 20' x 20' storage area that exists above the hatchery side of the building.There are four (4) fiberglass tanks approx. 8'wide by 40" long by approx. 3'deep plumbed for fish rearing and holding, 3 bulk feed storage tanks, two fuel storage tanks, one diesel, one gas.
Overview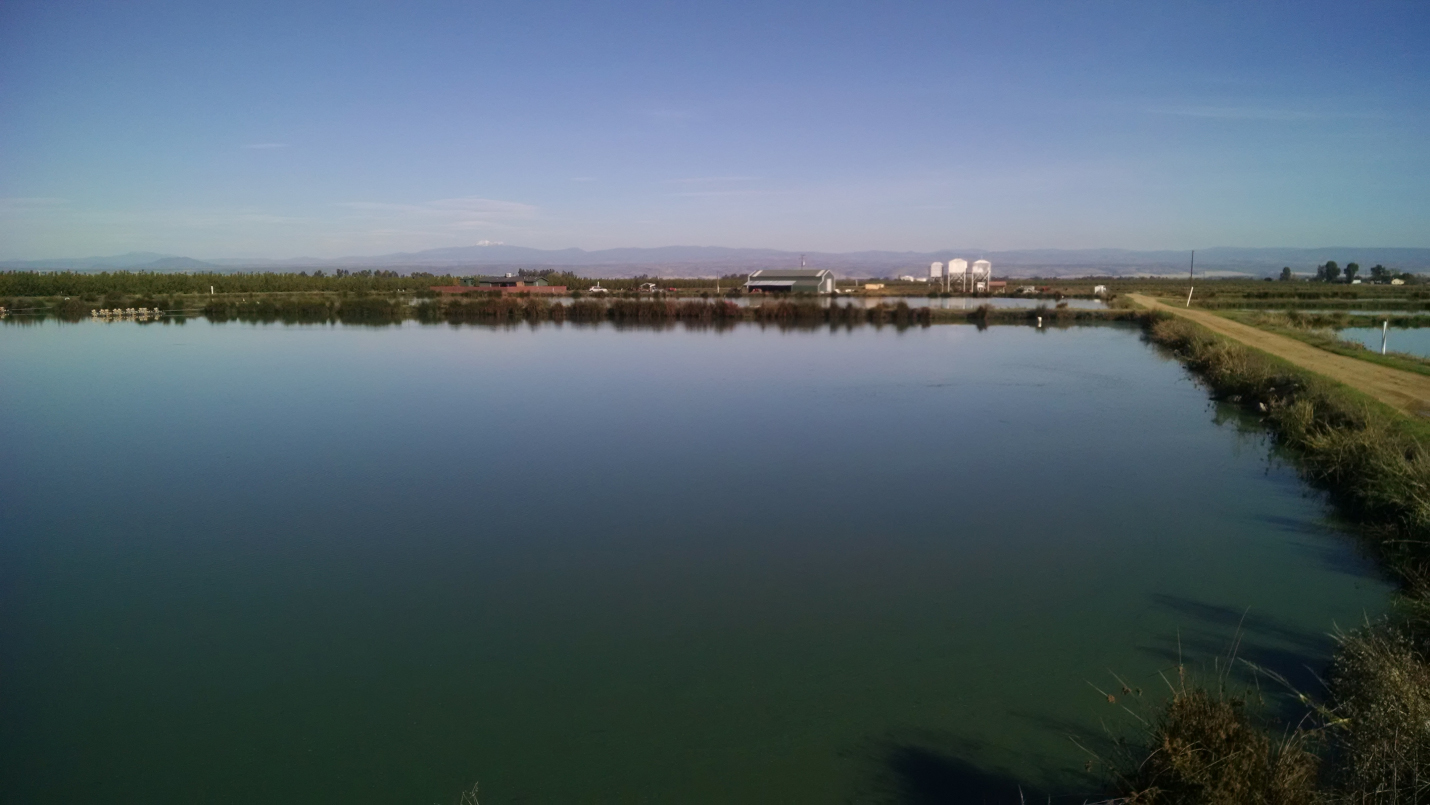 This site is an established (2006), permitted, mature, PROFITABLE, "turn key" aquaculture site as is, with a tremendous potential for expansion. The current manager has been with the company approx. 4 years, is very experienced with catfish culture on this site, and is extremely reliable, dedicated and honest. Additional experienced staff is also in place.Annual production of catfish ranges from approx. 180,000 lbs. to approx. 240,000 lbs. with all necessary year classes of fish on site for continued production.Genetic selection of catfish has been a primary focus of this farm for years and this effort is now paying off through faster growth and better conversion rates. With the implementation of the genetic selection program, along with the existing oxygen management strategy and food fish diets, this farm has been able to shave approx. 1 year off the earlier growing cycles associated with channel catfish for this region.There are currently two strains of channel catfish that are being line bred, and the current lines are now in their third generation.Two of the one acre ponds are used for traditional spawning of catfish. In 2017, the farm will institute an advanced spawning procedure to streamline the spawning process. This will allow the farm to produce fry earlier in the season which will lead to additional growth, and better overall fingerling survival.All fish are inventoried when moved, and sample weight counts are taken on an "as needed" basis for an accurate inventory analysis report conducted regularly.Fish are fed on a prescribed feed rate to maximize growth and performance. Daily records are kept related to feed consumption, feed sizes fed, water temperatures and oxygen profiles.
Oxygen and supplemental aeration systems in use
All ponds have their own oxygenation systems independent of each other, and not dependent on electricity. This is a significant point when one considers overall risk factors associated with a business plan and has proven to be a valuable decision over time.In addition, there are 5 mechanical tractor driven paddlewheels that are available for supplemental aeration as needed.To the best of our knowledge, there are NO pathogens on site that are categorized as significant or catastrophic by the California Department of Fish and Wildlife. The parent company, Mt. Lassen Trout Farms, Inc. has a wet lab for diagnostic purposes, and has conducted reviews of fish health at the catfish farm on an "as needed" basis.
Phase II
This site has been designed to accommodate a significant Phase II expansion to incorporate other species in high demand in California including Largemouth Bass, White sturgeon and hybrid carp.The site can also accommodate companion projects such as aquaponics.Upon determination of significant interest from a prospective buyer, a complete inventory of fish, equipment and financials along with a plan for expansion will be provided.
Asking price: $2,296,000.00
The site is closed to the public. Visits are by appointment only.